The HMI Pad System is extremely cost efficient
Downloading the HMI Editor and the HMI apps from the App Store are a no brainer given their positioning on the lowest price tier which is now FREE for the HMI Draw app.
With the HMI Editor app installed on your iPad you can start developing your HMI projects. No artificial limitation is imposed at this point. You get unlimited tags, unlimited PLCs, unlimited pages and essentially unlimited everything. The only restriction is you can not leave the app in 'view' mode for longer than a specific amount of time. But this is all, just by returning to 'edit' mode the timer will reset and you can continue editing your project for as longer as you need.
Once you finished your project, or at any time, you purchase an activation code. Activation codes you created in the HMI Editor app are entered on the HMI View app to automatically download and unlock projects.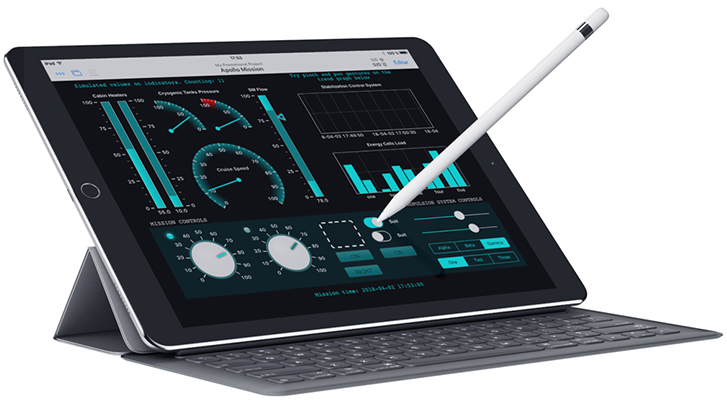 We want integrators to fully evaluate the app and have their projects fully tested before we get the first penny, we won't charge you any earlier. Once you are done with development we ask you to share just a small fraction of what you may get from deploying to end users. In essence we do not get paid until your client gets the HMI projects you create. That is our business model.
Activation Codes cost is flat and exclusively based on the number of project instances installed on end user devices. There is no restriction on number of tags, pages, or anything, so you just need to focus on developing your projects the way is best for your end users. Activation Codes are very cost effective too, so it will be very easy for you to offer your customers as many HMI Project installations as they may require.